Fate Seeker II
Product Type:
Steam Account Learn more
Region:
Global
Delivery:
Digital Download
Description
The content of "Fate Seeker II" depicts the story of the unruly teen, Zhuge Yu, growing up. Zhuge Yu's parents passed away early when he was a child, and when he grew up learning about his parents' deeds against the deaths of powerful officials, he made an early ambition to make the person who framed his parents bear the crime they deserved, and inherited his parents' will to eradicate corrupt officials. In the game, the player plays the role of Zhuge Yu, and reasoning to solve all kinds of complicated and confusing cases. In the end, the truth is found out step-by-step, breaking the mastermind behind the scenes, and achieving a clean and honest world.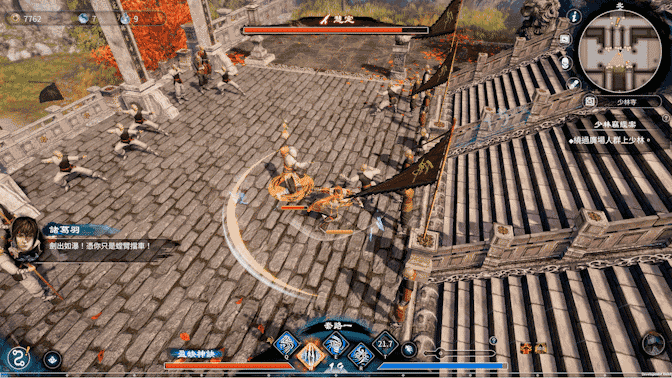 The content of the game includes character development, reasoning and exploration, and real-time combat. Through the allocation of the Eight Trigrams points and mix-match configuration, players can develop a unique role; and the task play is full of fun, meaningful dialogue, numerous clues and hints, and solve various difficult events through reasoning; without switching scenes in real-time combat, coupled with the free matching system, allows players to get a hearty and refreshing gaming experience.

In addition, the elaborately designed open and seamless map, lined with the vivid 2D dynamic illustration, will create a high degree of freedom and realistic world of Kung Fu universe. Other game mechanisms such as various combinations of the Eight Trigrams operation, endless changes in free allocation points, martial arts essence, mix-match skills, and free use of fist swords and cudgel. Players will fully feel the fun of thinking and exploring and surprises everywhere in the game.
System Requirements
PC requirements
Minimum:
Requires a 64-bit processor and operating system

OS: Windows10(64-bit Only)

Processor: Intel Core i5 4590 or equivalent

Memory: 8 GB RAM

Graphics: NVIDIA GeForce GTX 950 or equivalent

DirectX: Version 11

Storage: 30 GB available space

Sound Card: Direct Sound Compatible
Mac requirements
Minimum:
Requires a 64-bit processor and operating system
Linux requirements
Minimum:
Requires a 64-bit processor and operating system
Categories
Single-player, Steam Achievements, Partial Controller Support, Steam Cloud
Developers
甲山林娛樂股份有限公司
Publishers
甲山林娛樂股份有限公司
Release date
22 Nov, 2021
Supported languages
Simplified Chinese*, Traditional Chinese*
*languages with full audio support
Website
https://tm2.jslgame.com/
Steam page
https://store.steampowered.com/app/1559390/