ATOM RPG Trudograd
Product Type:
Steam Account Learn more
Region:
Global
Delivery:
Digital Download
10.99€
3.00€
-73%
Special price until
Description
Please note
:
Since Trudograd continues the story of it is recommended to play the previous title before the sequel.
Trudograd
is a stand-alone story expansion to ATOM RPG - a turn-based roleplaying game set in post-apocalyptic Soviet Union. It is inspired by classic cRPG titles of the past, such as early Fallout, Wasteland and Baldur's Gate series.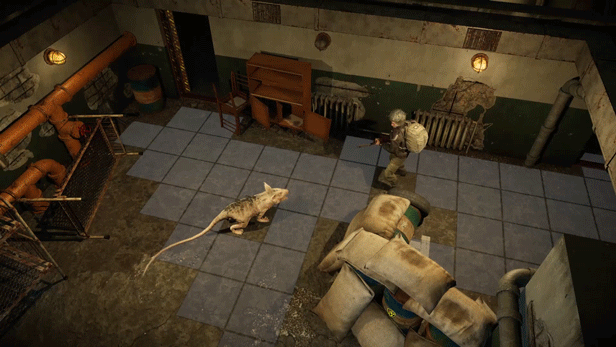 22 years ago the USSR and the Western Bloc destroyed each other in a nuclear inferno. Millions died instantly, society collapsed and technology was sent back into the Middle Ages. You are a member of ATOM – an organization tasked with protecting the post-apocalyptic remnants of humanity.Two years ago you – a rookie agent of ATOM – were sent on a dangerous mission into the Soviet Wastes. As a result, you uncovered certain information about a new threat that can potentially destroy the struggling remnants of humanity.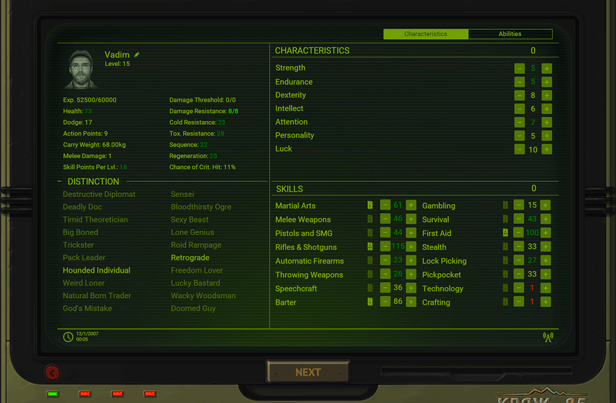 In
ATOM RPG: Trudograd
your goal is to travel to a giant post-apocalyptic metropolis that withstood the tests of nuclear obliteration and social collapse. There you must find what is thought to be humanity's last hope in fending off the menace from outer space!
Trudograd features:
Start a new game with a new character OR continue playing as your ATOM RPG character - for this you must make a save file after beating ATOM RPG's last boss and upload it into Trudograd via a helpful menu;

Explore a vast open world, containing 40+ hours of gameplay and 45+ populated locations, from a snowy post apocalyptic megapolis and its outskirts to secret Soviet military bunkers, a large pirate tanker in the frozen sea and a mysterious island, among many more;

Visit 30+ combat-only locations where you will get to fight tens of foe varieties from mercenaries to merciless mutants;

Meet 300+ characters, each with a unique portrait and branching dialogue;

Complete 200+ quests, most with multiple solutions and outcomes;

Try out our fully voiced visual text quests with branching plots and unique hand made artwork;

Arm yourself with 100+ models of distinct weaponry with 75+ weapon mods for further customization;

Protect yourself using any of the 3 unique powered Soviet-style exoskeleton armor suits, with 20+ ways to customize and modify them for any playstyle;
And the fun doesn't even end there!We really hope you will enjoy
ATOM RPG: Trudograd
!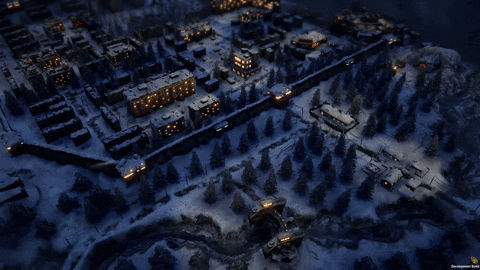 System Requirements
PC requirements
Minimum:
Requires a 64-bit processor and operating system

OS: Windows 64-bit (7 SP1+/8/8.1/10)

Processor: Intel Core 2 Duo / AMD Phenom II

Memory: 4 GB RAM

Graphics: NVIDIA GeForce GTX 660 / Radeon HD 6670 2GB

DirectX: Version 11

Storage: 16 GB available space

Sound Card: DirectX compatible sound card
Mac requirements
Minimum:
Requires a 64-bit processor and operating system

OS: Mac OS X 10.12+

Processor: Intel Core i5

Memory: 4 GB RAM

Graphics: NVIDIA (1 GB VRAM) or equivalent

Storage: 16 GB available space
Linux requirements
Minimum:
Requires a 64-bit processor and operating system

OS: Ubuntu 64-bit 16.04+

Processor: Intel Core 2 Duo / AMD Phenom II

Memory: 4 GB RAM

Graphics: NVIDIA GeForce GTX 660 / Radeon HD 6670 2GB

Storage: 16 GB available space
Categories
Single-player, Steam Achievements, Steam Cloud
Developers
AtomTeam
Publishers
AtomTeam
Release date
11 May, 2020
Supported languages
English*, Russian*
*languages with full audio support
Website
https://atomrpg.com/
Steam page
https://store.steampowered.com/app/1139940