3030 Deathwar Redux
Product Type:
Steam Account Learn more
Region:
Global
Delivery:
Digital Download
Description
Rated 95% with over 30,000 copies sold
Awarded
Space Game of the Decade
by Space Game Junkie!Fusing space exploration, fast-paced combat, trading, and a healthy dose of point-and-click comedic adventuring, 3030 Deathwar Redux sets you free to roam an entire war-torn galaxy filled with devastated planets, uninhabitable zones, and space stations in quarantine lockdown.Help freewheeling space pilot John Falcon get back on his feet in a huge open world inspired by both the classic Elite and Lucasarts' finest adventures, and plot your own course through the game's dizzying array of missions, stories, and places.

It's not been a good day for you. Your crew has discovered a dead body, your brand new ship's been impounded by the cops, and most people you run into seem very unhappy with you... probably something to do with that missing cargo of gold bars.So... will you take on a couple shady delivery jobs in order to afford a better ship, or will you downsize to a cheap jetsuit and go shooting space-junk for quick money? Will you perhaps decide to focus on finding that missing gold shipment before the local gangs and salvage teams get there first?Meanwhile, there's that damn mechanic who sold you a stolen ship, and a mysterious 'Taoist' group everyone keeps talking about. Oh, yes, you have most definitely found yourself inextricably caught up in a plot of intergalactic intrigue...Features:
Open-world space adventuring with frantic combat and 30 star systems to explore.

Stations to board, bars to visit, scores of space scum to talk to.

Ghostly derelict ships to discover via your star-map, space-walk into, and salvage valuables from.

Large variety of intriguing jobs and missions, with exciting, and occasionally silly side-quests.

A diverse array of ships to buy and upgrade.

The once-in-a-lifetime opportunity to refuel from the corona of a sun without burning up!

Pirate Stations to discover, and the option of living a life of crime, piracy, cargo stealing, and nastiness.

The chance to invest in a large cargo ship and go asteroid mining for metals, or just haul goods between systems.

Hidden wormhole shortcuts, comets, unique stations, and a ton of secrets to uncover.

An irreverent, thoroughly amusing, and enthralling main story.

A whole load more!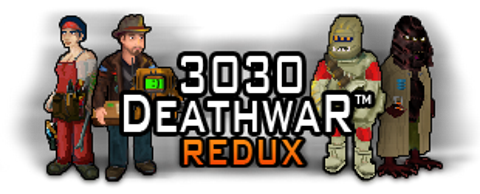 Developed by Matt Griffiths & Mic N
Additional Design by Max Dohme
Published by Crunchy Leaf Games
System Requirements
PC requirements
Minimum:
OS: Windows

Processor: 1 GHz

Memory: 1 GB RAM

Storage: 500 MB available space

Additional Notes: Supported Gamepad: XBox 360
| | |
| --- | --- |
| Categories | Single-player, Steam Achievements, Full controller support, Steam Trading Cards, Captions available, Steam Workshop, Steam Cloud |
| Developers | Bird in Sky |
| Publishers | Crunchy Leaf Games |
| Release date | 13 Sep, 2017 |
| Supported languages | English |
| Website | http://www.crunchyleafgames.com/ |
| Steam page | https://store.steampowered.com/app/464360 |